Industrial Water Treatment
Monochloramine for Industries: Maximun Reliability and Safety
The ideal partner for industries in water treatment services to remediate waterborne pathogens
Sanipur offers different services: cleaning and disinfection of the tanks, water treatment and disinfection into the buildings.
Discover our product: Monochloramine for Industries.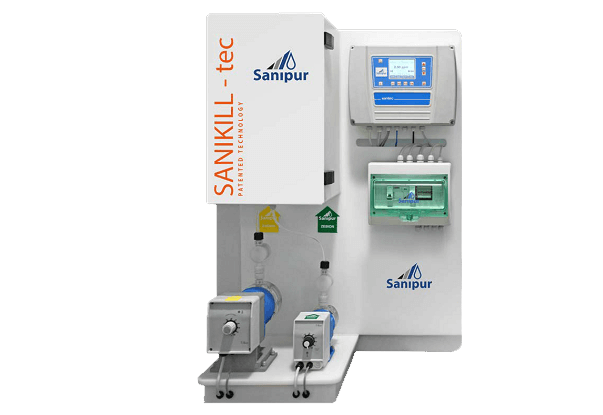 Sanikill-Tec: for industrial applications
The monochloramine solutions against waterborne pathogens. Designed to offer a cost-effective solution.
5 world class Benefits:
Legionella remediation and Biofilm penetration
Highest stability
No corrosion
No By-products
The best certifications
The best solution for Legionella Remediation
Water Safety Plan methods to water hygiene for Legionella remediation;
Chosen by the largest companies;
Endorsed by the World's top Legionella experts.
Specific Solution for Industries
Sanipur developed an integrated solutions dedicated to water treatment in the industries:
SANIKILL technologies with monochloramine effect to Prevent Legionelosis.
Get the white paper Sanikill and the Monochloramine
All the science behind Sanikill in 3 scientific articles
Why is it the ultimate remediation against Legionella?