Legionella disinfection for hotels and wellness centre
Monochloramine in hotels and wellness centres
Monitoring of air and water quality in hotels and wellness centres
Sanipur offers an exclusive 360 ° service dedicated to Hotels and Wellness Centres. The control of water quality is very important. Sanipur offers monochloramine as a solution for the water systems of hotels and wellness centres. Cutting-edge and innovative technology to make an accommodation facility safer in all its components.
The water and air quality should not be underestimated…
Legionella start to colonize the plumbing systems.
Contaminated water drops are spread in the air.
The drops are inhaled by the patients.
An incorrect maintenance can also lead both health and legal consequences.
SANIKILL: the most effective technologies against Legionella 
Field studies demonstrated that just after one week from the beginning of treatment Legionella was reduced by 97% with eventual reduction to 0% positivity.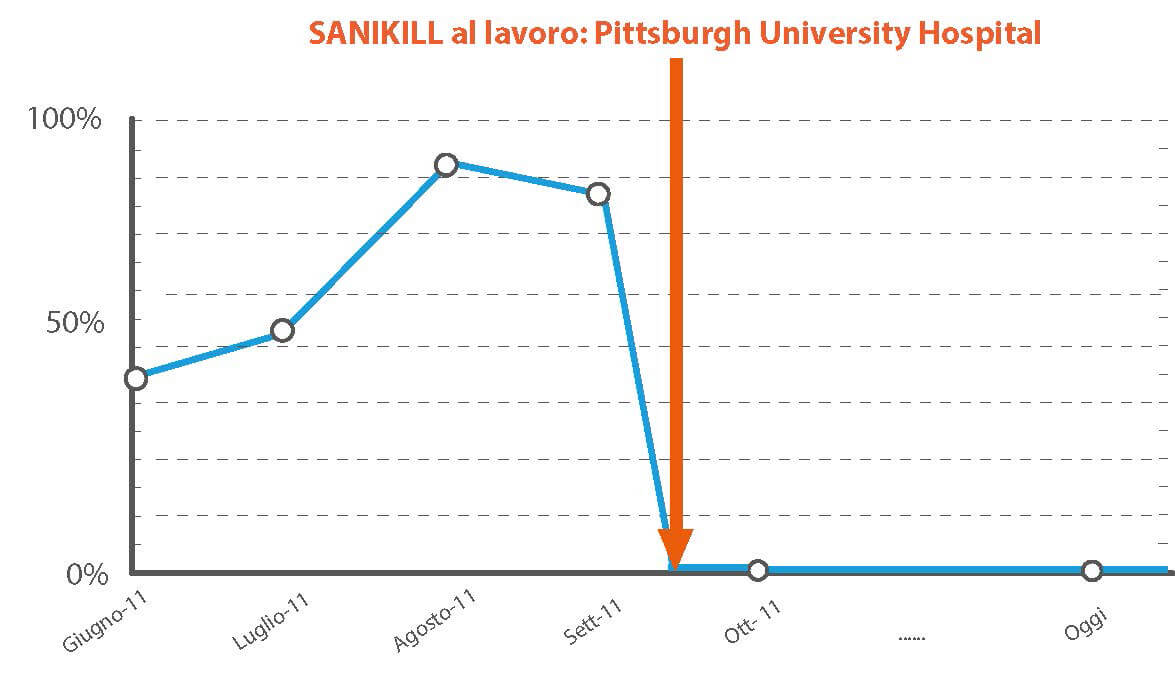 Thanks to the remote control it is possible to manage SANIKILL generators without any effort.
Thanks to the Sentinella, the remote control system, it will be possible to control your units directly from your office laptop or from a smartphone. The platform features a user-friendly interface that records data 24/7.
SANIKILL is the patented technology against Legionella
All the science behind SANIKILL effect in 3 scientific articles to discover why is the best remediate waterborne pathogens.