Water treatment for healthcare facilities
Choose monochloramine against Legionella
Why is important the water treatment?
According to many studies, number of reported cases of legionella disease is continuously increasing. Infection can be fatal in approximately 25% of reported cases and fatality rates can be as high as 30% in immunocompromised peoples.
The water and air quality should not be underestimated…
Legionella start to colonize the plumbing systems.
Contaminated water drops are spread in the air.
The drops are inhaled by the patients.
An incorrect maintenance can also lead both health and legal consequences.
Consideration when choosing disinfectants
A non-effective solution against legionella and beyond
Toxic by-products formation
SANIKILL: the most effective technologies against Legionella and other waterborne pathogens
Field studies demonstrated that just after one week from the beginning of treatment Legionella was reduced by 97% with eventual reduction to 0% positivity.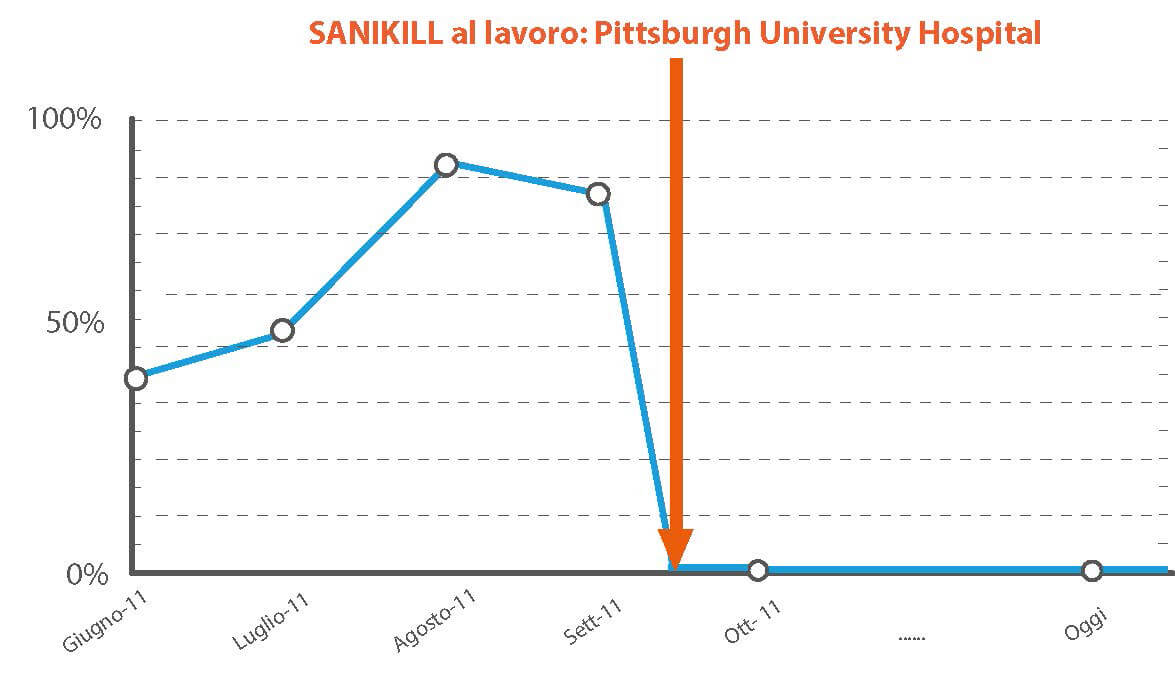 Monochloramine has a number of advantages, one of all is its penetration of Biofilm.
Biofilm is represented by a layer of organic material, generated by bacteria naturally present in the water. 
These, after adhering to the surface, realise into the environment polysaccharide material known as EPS, proteins and acids which constitute a protective and nutrient-rich film: the perfect habitats for bacteria
Monochloramine is able to more effectively penetrate the biofilm, this causes a lower consumption of chemical reagents with consequent reduction in costs.
SANIKILL is the patented technology against Legionella
All the science behind SANIKILL effect in 3 scientific articles to discover why is the best remediate waterborne pathogens.
Learn more about the applications of the Sanikill technology